We are a company dedicated to the marketing and distribution of chemicals products and raw materials for industry in general, primarily directed to the pharmaceutical, cosmetic, and, food industry , among others.
Our company was founded in 1994 and since then our goal has been to meet the needs of our customers with excellent quality chemicals by offering a personalized service to comply with our customers' requirements and concerns.
The speed and punctuality in dealing with the requirements of our customers in one of our most distinctive features for we have stores and we own transport which allows us to offer competitive prices in the market.
Now, with more than fifteen years in the market we have become consolidated as one of the leaders in the Peruvian market in the supply of raw materials, and we have also become a reliable and trusted source to our customers.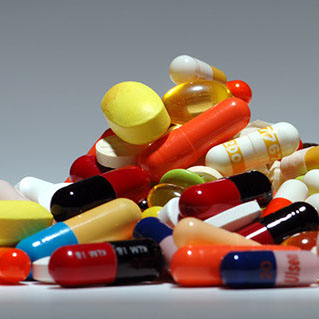 OUR PEOPLE. We have capable and reliable people who are committed and fully identified with our values.
HONESTY. Our company is characterized by its open treatment towards customers and partners where trust and mutual respect are the priority.
PUNCTUALITY. Complying with agreed times and deadlines are part of our work management and commitment to our customers and partners.
QUALITY. Optimum quality of chemical products offered to our customers is crucial to keep ourselves on the market and succeed in achieving our clients' full satisfaction.
CONTINUOUS IMPROVEMENT-QUEST. For excellence on an ongoing basis to respond to the requirements of our customers.
To be a leader at national level in the marketing of chemical products, mainly for the pharmaceutical industry and other markets offering our customers, partners, and, environment a long-lasting relationship based on trust and values that benefit all interested parties.
To provide our customers with chemical products of quality to fully meet their needs and expectations, through successful people committed to the values of the organization; likewise to search within our suppliers, strategic partners for the achievement of our goals.